In a previous blog, we discussed what's popular styling for bridesmaids dresses in Tulsa wedding venues, but what about colors? What colors are trending this season? We've seen so many beautiful color schemes for our weddings so how do you decide which one is right for you? Here we will discuss what colors we have noticed trending both this past season and this coming season at Tulsa wedding venues.
Our brides seem to like wispy, soft, dusty, or deep rich colors these days. Bright popping colors are definitely not seen as often as softer, subtle colors. Current brides seem to be digging more natural and neutral tones.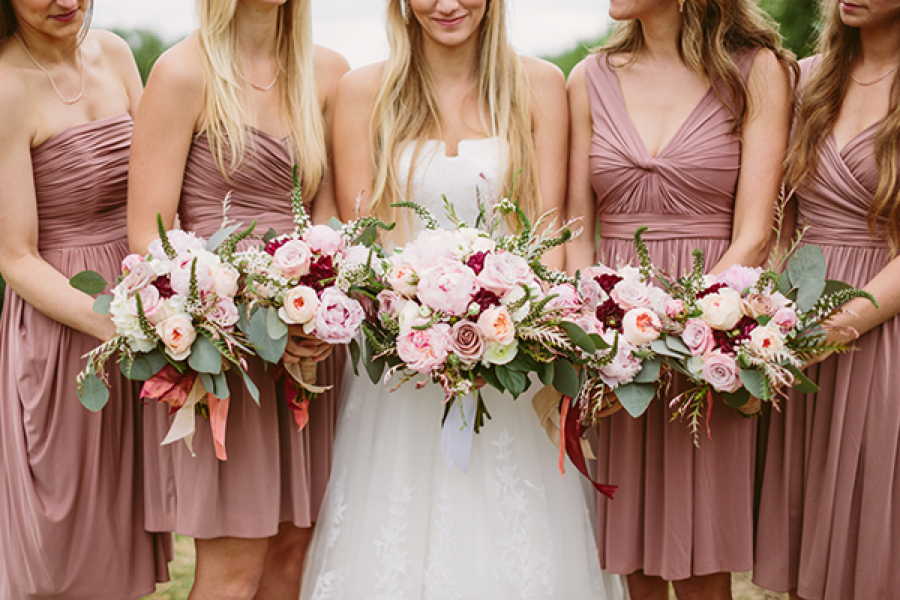 Nostalgia Rose. This is a bit darker take on the 'blush' color that has been so popular in recent years. It's a rich pink with some mauve tones added. It has been predicted to be so popular for 2018 that Cosmopolitan named it the top bridesmaid dress color of the year at Cosmo. It was in almost every collection of bridesmaid dresses that came out for this coming year and has already been seen to work beautifully for all bridesmaids.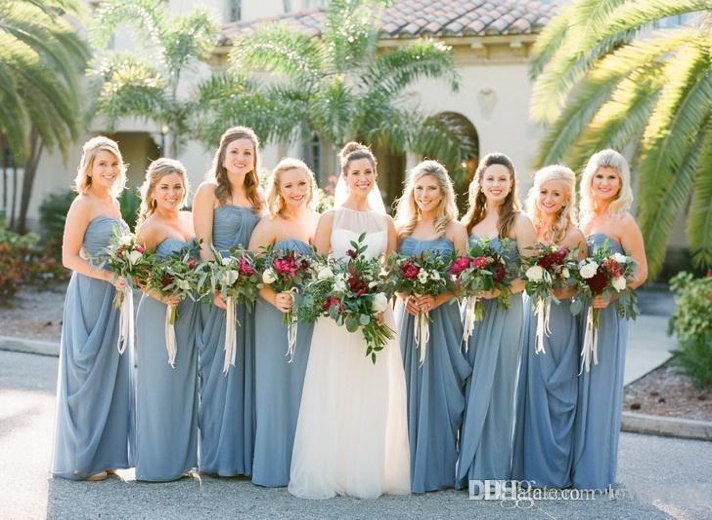 Dusty Blue is a beautiful shade of blue that is sure to be seen plenty this season at all the popular Tulsa wedding venues. Its darker hues with subtle tones of gray make for a magical color. Dusty blue is a purely romantic color that compliments many other colors to make up your wedding palette. Paired with soft pinks or the ever-popular greenery makes for a truly elegant combination: Kennedy Blue.
Neutral/white. When it comes to these colors the saying 'less is more' couldn't be more true. Neutral colors include beige, tan, and white.  Colors such as white can create a perfectly dreamy fairytale look for your wedding. I know what you're thinking, that only the bride should wear white on her wedding day. But before you judge, just hear me out and take a look at these gorgeous photos. While this style may not be seen as much, I still think it is a positively dreamy and modern look for a wedding.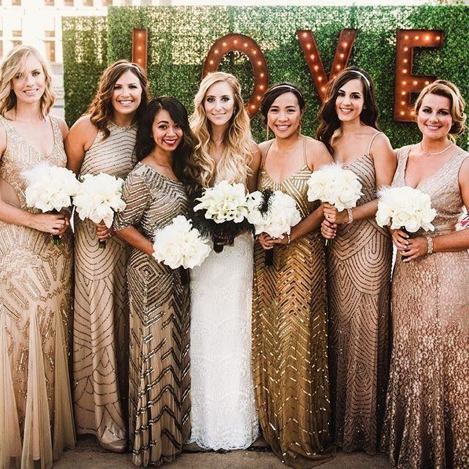 Gold. Cliché or no? While we feel this look may have been around for a while, it is still commonly used. Paired with white and black make for the classiest of weddings. Beautiful sparkly gold bridesmaid dresses are a classy touch to the perfect wedding.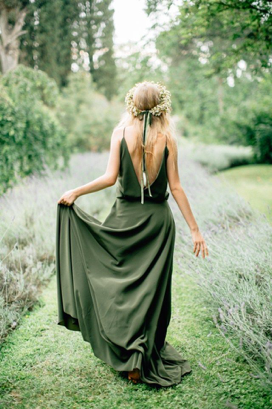 Greenery is another huge trend that is happening now in the wedding scene. Even mentioning the word eucalyptus could make a girl swoon. While you can certainly have eucalyptus colored bridesmaids dresses, I imagine using the greenery idea more as accents to your other wedding colors. Greenery goes great with the dusty blue, neutral/white, and even gold themes that are so popular these days. But that is a topic for another blog! But in the meantime, check out the different ways you can use greenery for your big day! Greenery!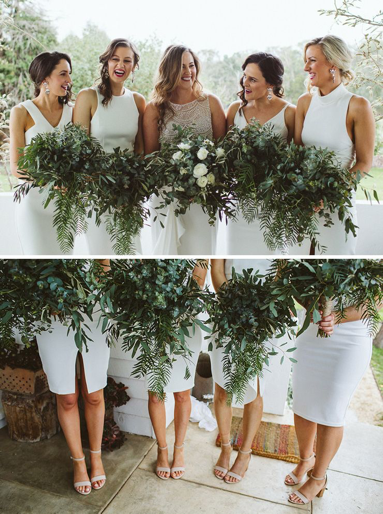 Any of these color choices and combinations is magically dreamy. Taking these color ideas and even having your bridesmaids wear different tones of this color or different styles of the dress will add another beautiful touch to your already perfect wedding. No matter which color palette you choose we know it will be beautiful!