Tulsa wedding venues come alive with all the floral beauty at weddings! It can be the floral arrangements or lack of that makes the difference in the wedding décor. The simple and natural beauty of flowers is something that can't be duplicated and can only enhance your overall aesthetic. At White Barn, we love to see all of the different floral ideas and projects that come through our barn doors. We see the beauty of the floral additions both in the barn and outside on the lawn or adorning the arbor. There are some new floral ideas on the rise at many Tulsa wedding venues. Let's look at a few new creations!
The Floral Chandelier
Chandeliers have always been a presence of extra beauty, glamor, and richness. Take the beauty of the chandelier and mix it with florals and you get floral perfection! The floral chandelier is simply put, a beautiful, hanging floral decoration. This new idea is hitting the scene of many Tulsa wedding venues and making a dramatic statement! The chandelier can be made with a basic floral chandelier form and then you let your own creativity take off and add your own florals to achieve the type of floral chandelier you envision and desire. This can be made with real, fresh flowers or with silk flowers. Both look fantastic! Of course, the fresh floral chandelier smells great too but the silk chandelier lasts longer. In fact, if using silks, your new floral chandelier can be something to grace your house long after your wedding day! What a great reminder of your special day every time you walk under its floral boughs! There are so many ways to design and create this particular decoration that the possibilities are basically limitless. For a more in-depth lesson on designing and creating your own floral chandelier, visit this amazing blog at proflowers.com!
The Succulent Craze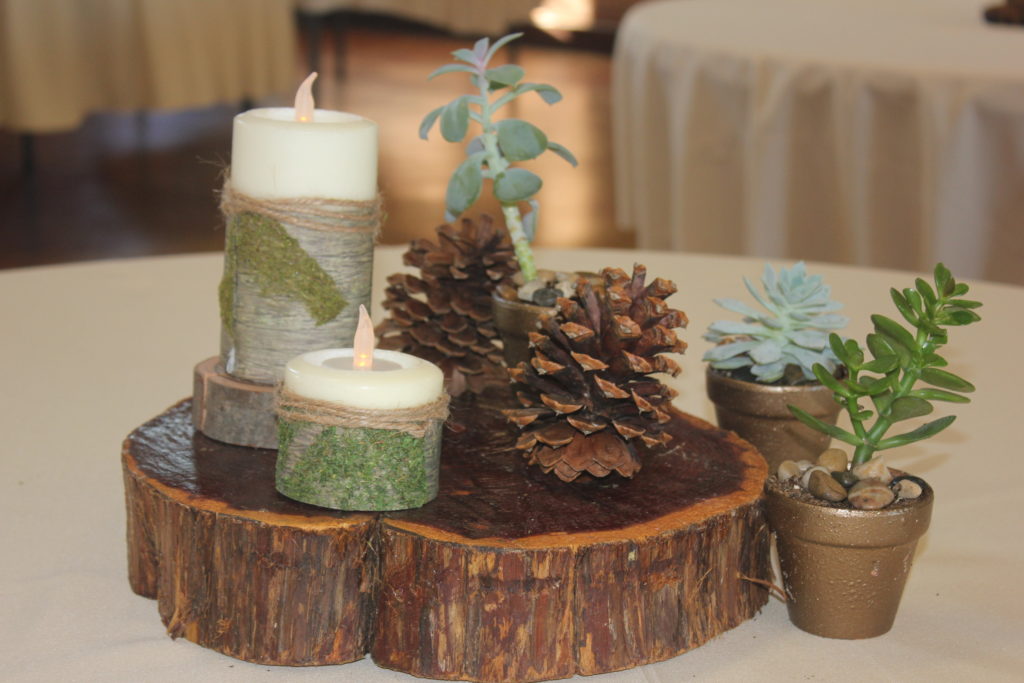 It seems that all Tulsa wedding venues are seeing an influx of these little guys! The succulent is becoming quite a force to be reckoned with! It is so tiny, so cute, so versatile! The succulent can have many uses in your wedding décor including bouquets, boutonnieres, arrangements, and simply potted! They are simply gorgeous mixed in with lavish floral bouquets! They add the earthy element that many brides desire. They are also great all on their own! Decorating your tables' centerpieces with succulents is both beautiful and practical as they can be used in your own house afterward adding that sweet touch of green to many of your rooms! Check out this Pinterest page on succulents to get so many great ideas!
There are many other ideas of florals that are beautiful and amazing. You can create your own floral masterpiece with your own creative inspiration. Don't be afraid to do something different and bold. Flowers will always be a beautiful part of the wedding day as they represent the goodness in the world and all of us. Visit theknot article on more floral ideas to spark your floral vision!