At many Tulsa wedding venues, the bride and groom prepare some pretty awesome, unique, and great gift bags for their guests. Although this is a great way to say thanks to your friends and family, is it really necessary for the bride and groom to spend their money and time doing this? This is a question many couples ask before they decide to do a guest goodie bag. It is of course really up to the couple to decide if they want to make this nice gesture or just let their personal, verbal thank you at the wedding be enough.
Pros for Doing Guest Bags
The pros to doing guest goodie bags are mostly that it makes your guests feel welcome, appreciated, and it can also be a fun thing for the bride and groom to plan if you like that sort of thing. Your guests will definitely feel loved and appreciated if they are given a unique and fun guest goodie bag. It is something they can physically hold onto as a reminder that the couple appreciated their coming to their special day. Though most guests would say it isn't necessary, they would probably also say that they did appreciate the sentiment that went into the giveaway. Sometime your Tulsa wedding venues might even have something for you to include in the bag!
Cons for Doing Guests Bag
The cons for doing making and planning the guests' giveaways are mostly the time and money. You can definitely run into some significant cost if you are preparing bags for all of your guests, especially if you have a big guest list. And then there is the time for planning involved: time to decide what to get for the giveaway, time getting the items, and then the time to prepare and package the goodies. This can end up being a significant amount of time that maybe could have been used doing other more necessary things. It could also be a negative if it is something that just adds extra stress that you really don't need. You will already be busy with your Tulsa wedding venues, your vendors, and your planning that adding one more thing could be too much!
What to Do for Guest Goodie Bags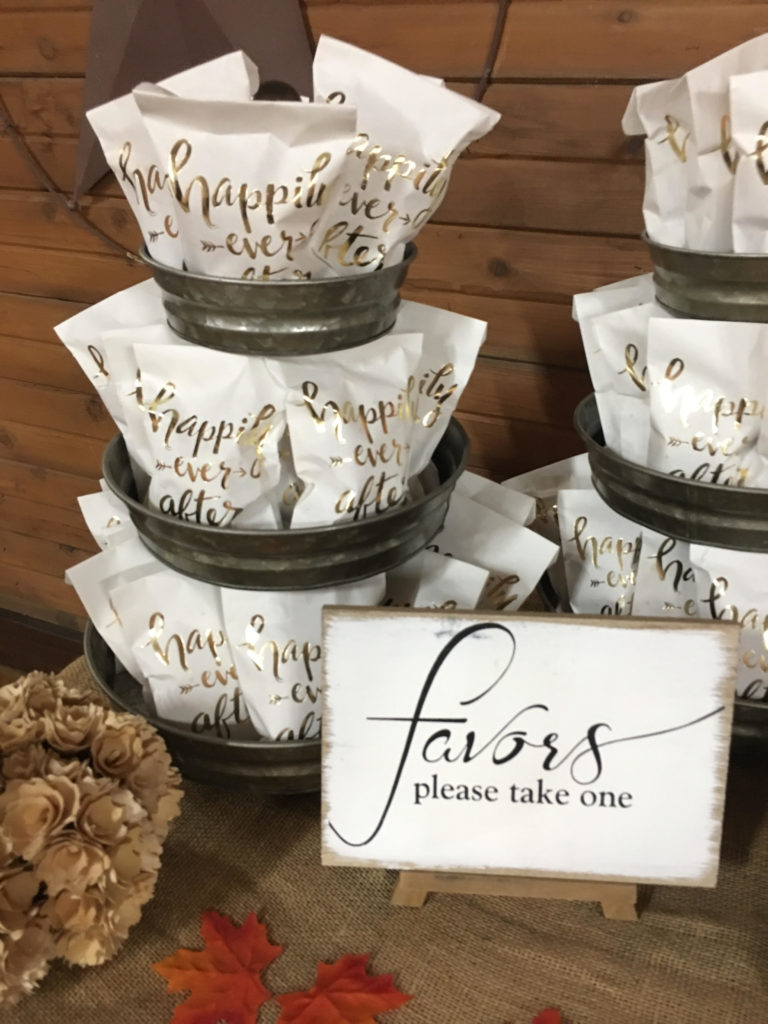 There are so many things you can do for guest goodie bags so let's just look at a few ideas!
-Food and Candy Items: You can always just get a really cute gift bag and fill it with some candy items. This is probably the least expensive route to go. Fill it with individually wrapped bite-size candy pieces. Candy kisses are a popular item since it is a day for love! Another food idea is to have prewrapped popcorn bag give-aways. With the popularity of flavored popcorn these days, it wouldn't be too hard to find a place that would package your chosen flavors.
-Other Ideas: Besides food and candy, here are a few other suggestions to slip into the goodie bag: personalized pop or beer can cozies, mason jars, golf balls, scented soap, candles, playing cards, mints, etc. Things like these are pretty cheap and can add some charm to the bag. Check out this blog on theknot and instyle for more ideas! And check out this pinterest page for ideas on what the actual bag can look like.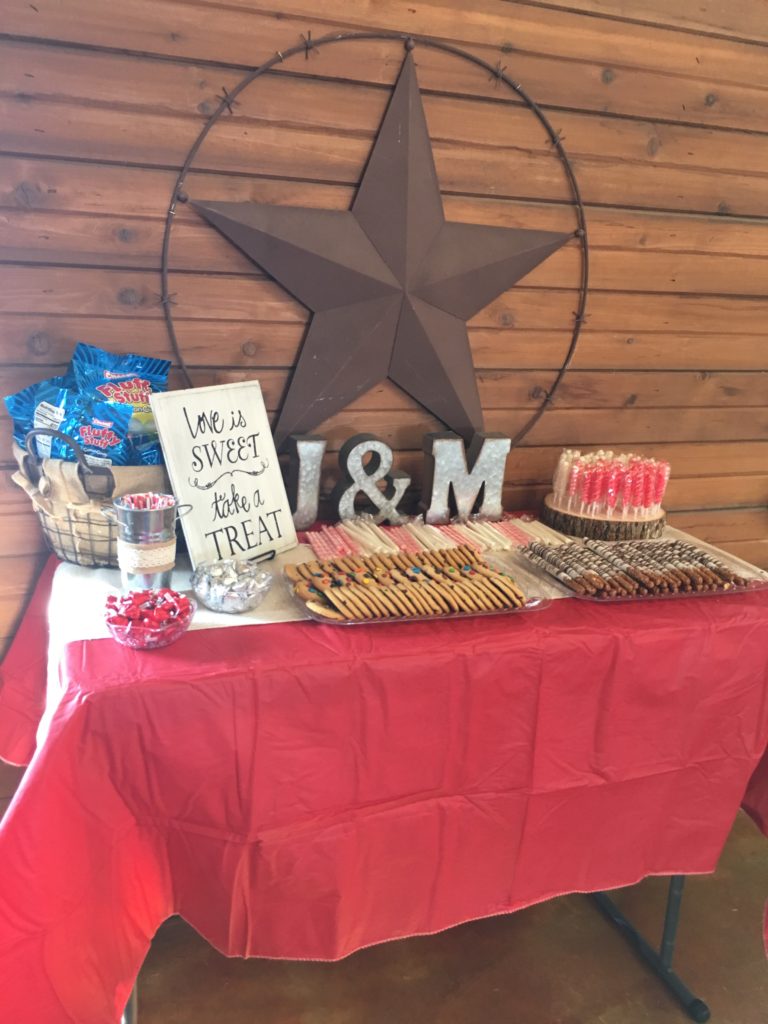 Don't Forget
If you are going to go to all the trouble to plan and make a gift bag for your guests, then here is a must you cannot forget! Include some type of "thank you" card. This is the main reason for the bag so remember to include your thank you!