Tulsa wedding venues get to see many brides and their maids of honor go through their venues. It's so special when you have been asked to be that person! So, you have chosen to accept your mission as Maid of Honor. What is next? First, you need to understand the weight of the situation. Being the Maid of Honor is just that, an honor. You have been chosen out of all the special ladies to stand next to your best friend and support her on the happiest day of her life. Your job is to soak up all the stress like a bridal sham-wow. Speaking as an experienced Maid of Honor, be prepared to help with every detail. After mom, you are the go-to for flower choices, color scheme, makeup/hair, seating charts and much, much more. Here are a few things you need to know.
Be Prepared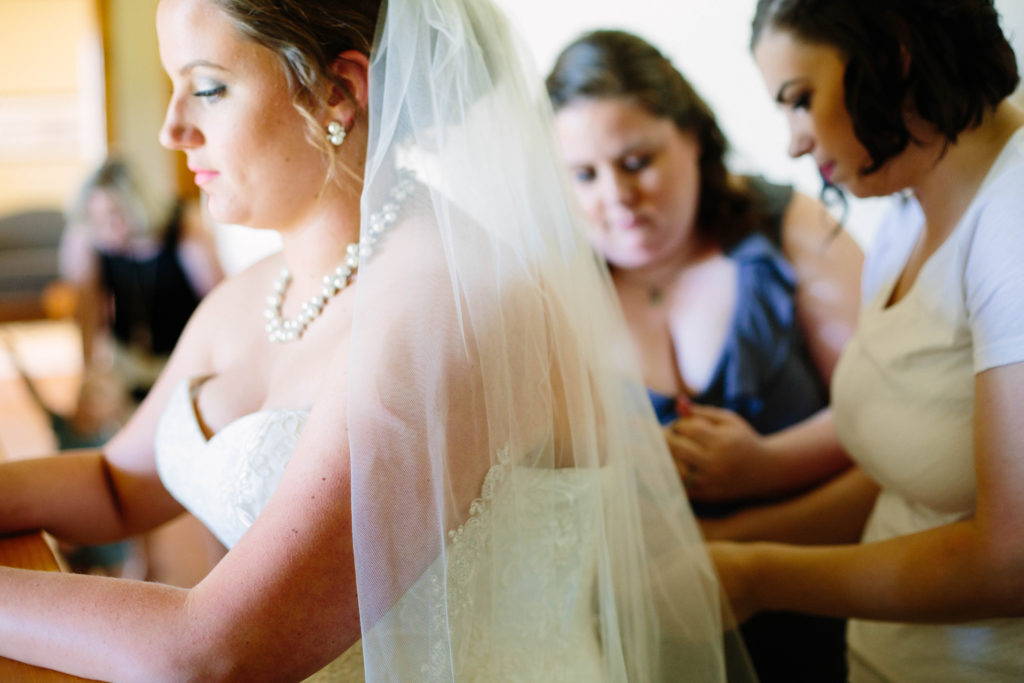 Be prepared for anything. Basically, think worst case scenario. It doesn't always happen this way but my suggestion to you is to be aware. Keep a sewing kit on hand with white thread for any wedding dress catastrophes and black thread for any groom or groomsmen accidents. Come prepared with extra lipstick choices in case your bride changes her mind on which lipstick to wear. Carry tissues hidden in your bouquet for the inevitable moment when the love the couple has for each other overflows in tears as they read their vows. You need to be prepared in case their Tulsa wedding venues doesn't have something needed.
Party Planner
Be planning parties in advance. Right when you accept the position of Maid of Honor, start brainstorming party ideas. Your job will be to plan the wedding shower, bridal shower, and bachelorette party. First, let us define the difference in these parties because there can be some confusion at times.
Wedding Shower – This is the party where you invite all your family friends, family, and entire church to shower the bride with kitchen and house supplies. This is the party to register for those fancy throw pillows and fine china beforehand. Visit lifestyle.com for classy wedding shower ideas.
Bridal Shower – Bridal shower is when you get to go crazy with all kinds of panty and lingerie games. Here are a few of my favorite suggestions. Panty fling, how far can you catapult the panties? Everyone stands on the same line and whoever flings it the farthest, wins a prize. Name the Game, as the lingerie ensembles are unwrapped, everyone gets to vote on names, ex. Sexy French Maid, Fallen Angel, etc.  For more ideas, read this article from The Knot!
Bachelorette Party is when the bride and her posse get to have a girl's night out, or in.  There are many different options for this. Personally, I am not into the crazy night type of bachelorette party. When I was a Maid of Honor a few years back, all she wanted to do was Pinterest crafts, have a painting party in the garage, and watch a movie. And it was a blast!!! We all had an amazing time and didn't have to worry about a hangover in the morning. If you wanted a compromise between a crazy night out and staying home doing crafts, you could go out for a nice dinner and end up back home. Or if you wanted to make your bride work for the party, create a scavenger hunt around the city picking up different people or things at each location with a bachelorette party waiting for her at the end. For more suggestions on the bachelorette party, see what this article from The Knot has to say!
Main Takeaway
All in all, the main takeaway is to be present for your bride. She will for sure be the most beautiful bride at here chosen Tulsa wedding venues but she will need you to help her through the process. She is going through one of the biggest changes in her life and is going to want to talk through every detail. Be attentive and listen. Most importantly, have fun!
MJ