Tulsa wedding venues sees many outdoor weddings. One of the main things to consider when having an outdoor wedding is the wind. We all know that Oklahoma can have some fierce wind! You know, Oklahoma where the wind comes SWEEPING down the plains! But don't let the Oklahoma wind sweep away your dreams of an outdoor wedding. You just need to consider a few things that will help keep everything calm even if the winds decide to pick up and blow!
Aisle Runners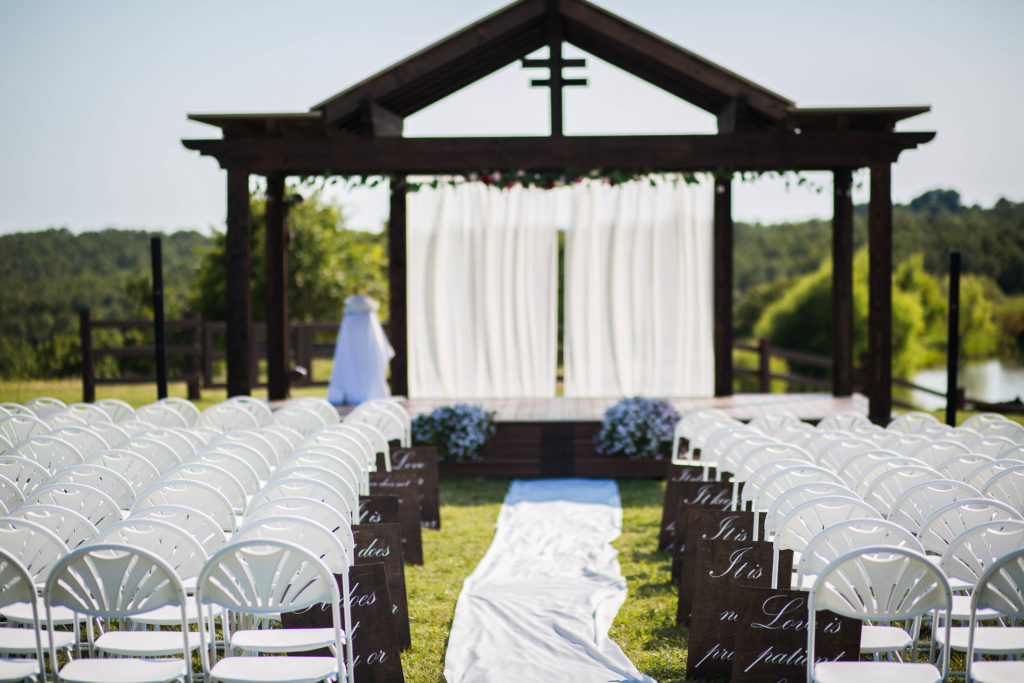 If you are having a runner for your aisle, be sure and get a heavier one that will not blow in the wind. (Check out this site at the wedding outlet for many aisle runner options.) A wrinkled or un-centered aisle runner will not look good in your pictures. If you are concerned about it being just too windy, play it safe and omit the aisle runner altogether. An outdoor wedding doesn't necessarily need one! There are other ways to bring attention to the center aisle such as lining your rows with shepherd's hooks, lanterns, or any other outdoor décor.
Programs
Another thing to remember about windy days is to make sure you don't have the wedding programs laying on the chairs because they might end up blowing to another wedding nearby! We all know the Oklahoma wind can definitely be a force to be reckoned with so account for that and instead having someone passing them out to the guests as they arrive. Or if you don't want someone to be assigned to that task, you can place them in a sturdy and weighted wood crate or tin bucket that will insure they stay safely tucked inside until the guests arrive!
Décor
You also need to make sure the décor you put out will be of a heavier nature and not get toppled or blown down. Pick metal lanterns over dainty vases and wood crates or metal barrels over baskets. Anchor your florals down well with lots of wire and make sure your florist knows your wedding is outdoors so they can make sure all of the florals are secure. Also, your Tulsa wedding venues will know what décor works best outside. Check out this pinterest site for some good, outdoor décor.
Pictures/Signs
If you are using pictures or signs, probably best not to put them on easels. Easels tend to blow over easily and it will be a constant battle to keep them set up. Free standing chalkboards are a good choice and making signs on stakes that you can actually hammer in the ground will probably be able to hold their own in the breeze.
Sound
Sound carries in the wind so consider that when you are planning for your actual ceremony. Should you consider using some type of sound system to ensure you and the officiant are heard? You might want to test the sound really well during your rehearsal at your Tulsa wedding venues to see if this will be necessary. Especially if you are wanting to video your wedding. You will want to make sure the sound is good. (Although in that case make sure the microphone doesn't pick up the wind noise) But rest assured, your videographer will know what to do!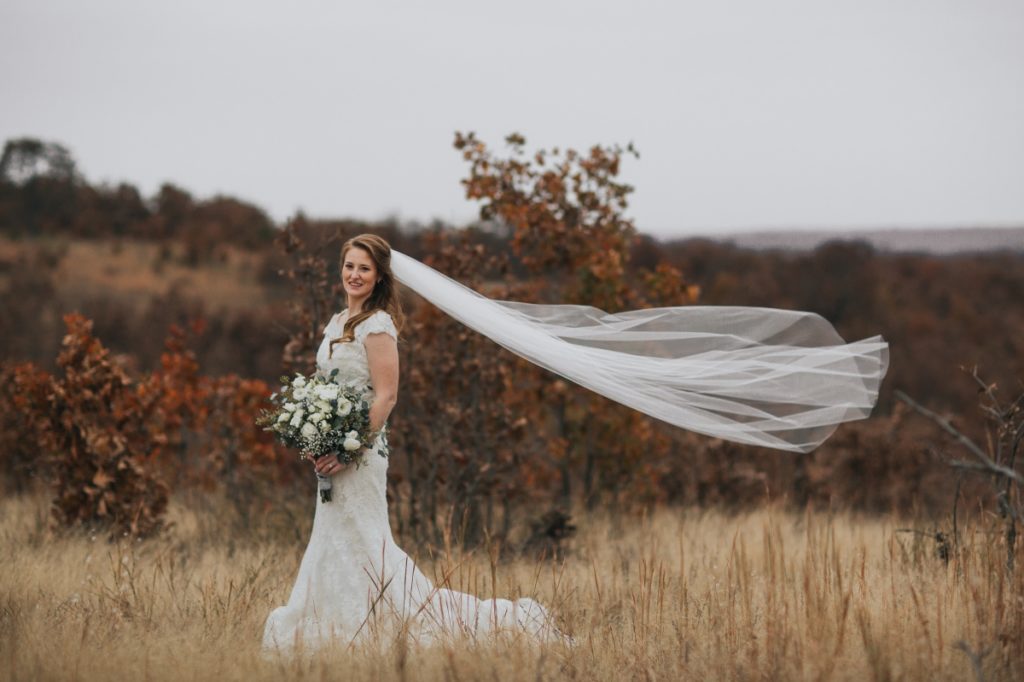 Since we have talked about being prepared for a windy day, let's talk about some of the good things the breeze can bring. How about those fantastic pictures with your veil and gorgeous locks blowing in the mind?! Model Status! Maybe add some paper lanterns, wind chimes, and hanging lights that will look and sound terrific when the breeze decides to blow. Check out this site for fresh ideas on cool things to hang outside that will blow in the wind! And of course, if it is a little warm, a cool breeze is always a welcome thing. So the wind can be annoying for sure, but it can also be a breath of fresh air!