There are many styles of decorating for weddings and many Tulsa wedding venues see all kinds of different and unique styles. Most brides bring in their personal style to be reflected on their special day. At White Barn, one of Tulsa wedding venues that is an indoor and outdoor venue, we see so many different styles of weddings. It is always great fun to see what each bride decides to do for her decor. We love the finished effect of everyone's weddings and every wedding is so different and unique!
BOHO
One of the styles that is very popular currently is boho style. Boho style is short for bohemian and usually means someone who doesn't conform to society and places an emphasis on art. See definition. We recently had a bride decorate with this style and the effect was really quite charming. Many of her decorating items were home-made so it was definitely one-of-a-kind. We loved seeing how she pulled everything together to get a wonderful seamless effect. Her style was reflected in every aspect of her wedding day. Here are some other ideas and pictures for boho style: reception and dress.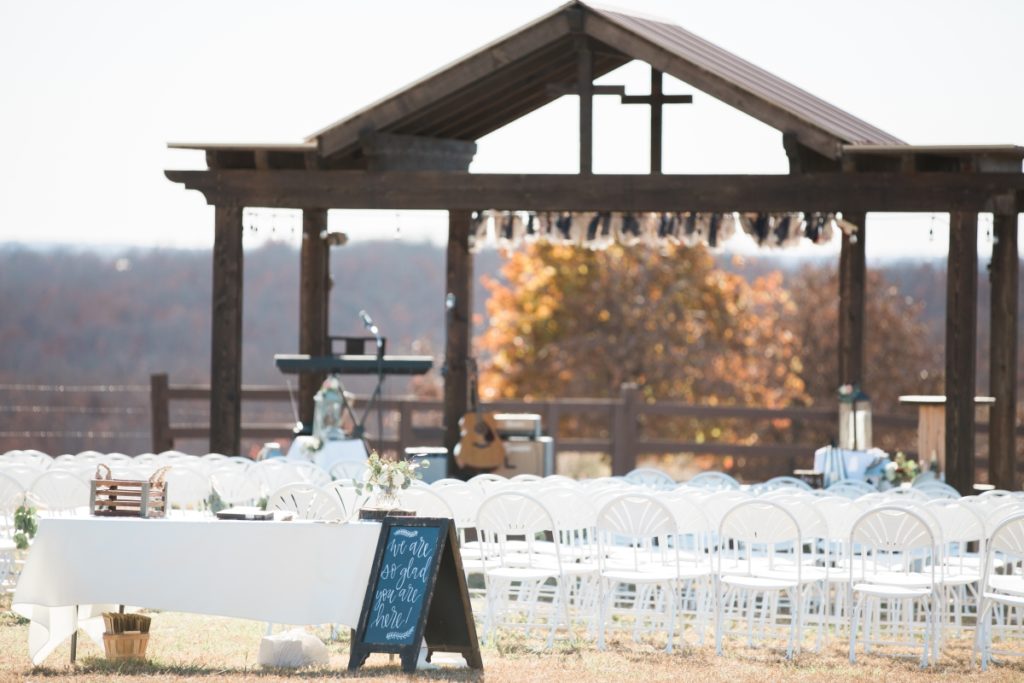 Arbor Decor
She decorated the big arbor with a hand-made drape of different types of cloth and draped it across the back. Added to that was a vast array of lanterns and signs and flowers and white pumpkins, (it was a fall wedding), and it really made a beautiful arrangement! She also lined her aisle with eucalyptus greenery for a fragrant and beautiful touch. Herself and her bridesmaids wore eucalyptus crowns so that flowed beautifully with her overall décor.
Barn Decor
The reception was also adorned with her boho style with another hand-made drape strung between the poles of the barn. She had eucalyptus greenery covering all the tables and had many lanterns and charming signs all around the barn, so her style from the arbor carried over to the reception. It was the perfect fall day and her style made for the perfect, relaxed and beautiful wedding day!
Meal
Her reception meal was also very unique and I think would also be considered boho. She had home-made soup for everyone with an array of breads and a wonderful home-made jello dessert. Her wedding cake itself was small and just for her and the groom for an intimate celebration just for them.
Be Different!
With so many different brides and weddings and styles rolling through all Tulsa wedding venues, it is always refreshing to see something so different and unique that it stands out from all the rest. So as a bride, don't be afraid to be unconventional and to reflect your own personal style at your wedding! It's your day to be planned, decorated, and celebrated to reflect you and your groom. So take a chance and be different!