At many Tulsa wedding venues, the brides will walk down the aisle in an heirloom dress that was their mother's or grandmother's dress. This can be such a sweet and touching sight that it will bring tears of joy and sentimentality to many eyes. As a bride, wearing a dress that was your mother's or your grandmother's certainly adds a special touch to your wedding day. It will be special for you and for the person who's dress it was. What a great way to honor those you love. This article from thrifyclassicchic has some great points on wearing an heirloom dress.
Sentimental
There are many advantages to wearing an heirloom dress, the first which, is honoring that person. You show your love and respect to them by wanting to wear their dress on your special day. It adds a whole new dimension to your wedding and will certainly touch many people. There are sure to be many tears as you walk down the aisle and you will certainly be a vision in an heirloom dress. And what if the dress was worn by three generations? That would certainly be something that would bring joy to everyone! Read this article from lovemydress.net for more insight into choosing to wear an heirloom dress
Savings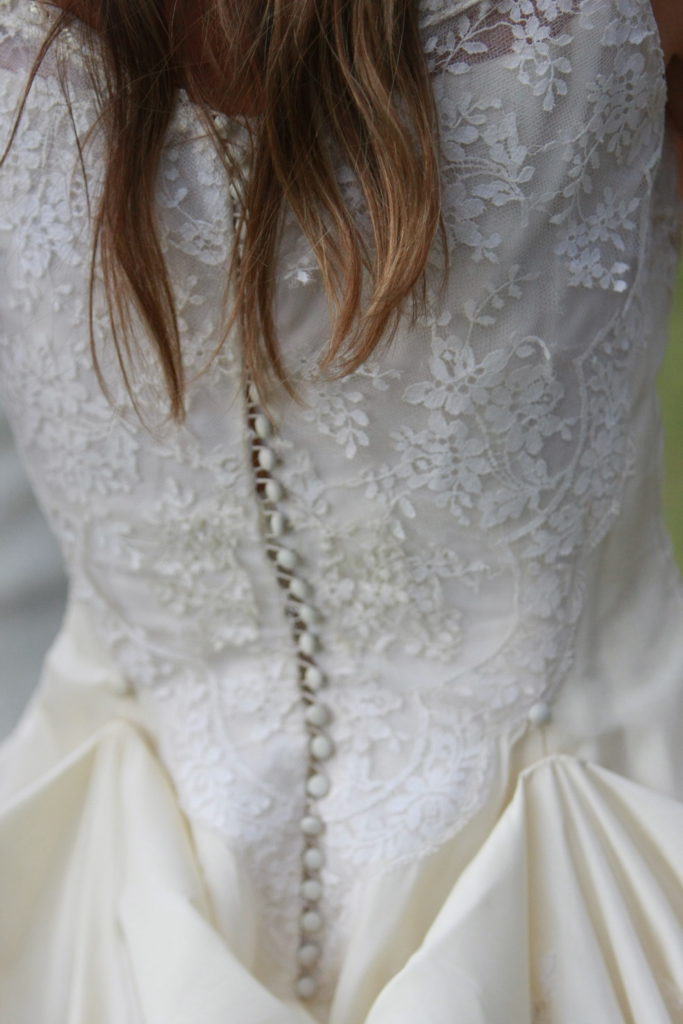 Another advantage to wearing am heirloom dress is the money you will save. Sure there will probably be some cost for cleaning it properly and even more if some alterations need to be made. But those costs are minimal compared to the cost of purchasing a new dress. And if you are lucky enough to fit into it without any alterations, they wow! Sometimes bride to make some adjustments to the dress such as removing the sleeves or changing it slightly in other ways. These costs are usually also minimal and do not deplete from the fact that you are wearing an heirloom dress that is special to you and to many others. Check out this article for some interesting ways to change the dress.
Pictures
Another thing about wearing the heirloom dress, are the pictures. Your pictures will reflect a little of the past and present. Be sure and get some shots that are reminiscent of the wedding it was used in before. These shots are priceless for both the new and old bride. What an awesome thing to be able to display these pictures side by side and honor your mother or grandmother or whoever the person was who wore it before you.
So when you are considering what to wear down the aisle on your big day, don't discount the preserved wedding dress that is probably in your mother's or grandmother's closet. If it is a style that works and looks good on you, it is certainly a good choice to consider. Tulsa wedding venues see many of this tradition carried out. At our Tulsa wedding venues, it is certainly a tradition we love to see and are always amazed at the grace of the brides and their mother's on their special day. I am sure the dress has something to do with it!