Tulsa wedding venues see many, many weddings throughout the seasons. Some seasons are more popular than others. The fall weddings seem to be the most popular followed by the spring, summer, and winter respectively. Picking your wedding season can sometimes be affected by many things. One reason people might pick the season they want is because they are thinking about what kind of pictures they will have. Wedding photos are definitely on the top of the couple's list when they are thinking about their wedding. They want to have the best pictures possible and that sometimes means factoring in the seasons.
Fall Wedding Photos
At Tulsa wedding venues, the fall season is definitely the most popular. Most venues see about half of the years' business within those 3 months (September, October, and November). The fall is popular for many reasons such as the cooler weather and the foliage. Another factor that makes fall weddings popular is the fall pictures. You can get some great wedding shots with the fall colors in the background. With such a beautiful backdrop, you don't need to worry about much else to make your pictures great! You would of course need to pick your wedding venue based on having those fall colors in view. That would probably mean a more rustic, country type venue with beautiful foliage, trees, and views. Or you could also look at beautiful parks and places in town that have the trees and fall landscape. The next step in getting the best shots would be to time your wedding so you get the best from the lighting as well. Your photographer should be able to help you there to get the best shots. With the beautiful fall foliage in the background, there isn't too much to worry about to get some truly beautiful and awesome shots. The fall is the most popular wedding season for lots of reasons and the beautiful fall photos are definitely at the top of the list!
Spring Wedding Photos
Tulsa wedding venues probably see their next busiest season in the spring. People love to have their weddings amongst the new blooming flowers and budding trees. The green grass and all the flowers definitely make for some beautiful colors in the background. The spring though can be tricky since you don't know exactly when the full plumage will be out but March, April, and May would definitely have some beautiful spring colors for your special day. You can get some truly awesome shots with all the vibrant colors as your backdrop. You will be more flexible on your venue because most places will have beautiful blooming landscape no matter where they are: city or country!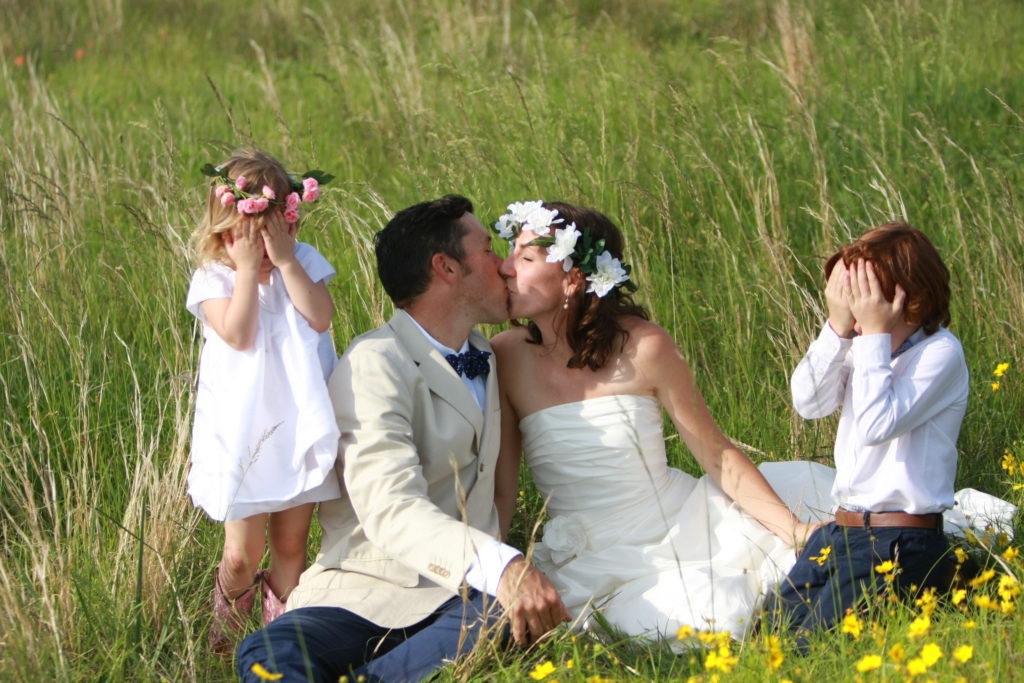 So when you are planning your wedding date, don't forget to factor in your wedding photos. Think about what kind of backdrop you want and what kind of theme you want your wedding to be. Also, the weather is a big factor between Spring and Summer. Though both can be chilly and both can be hot. With Oklahoma weather, you never truly know until you get close to the date! Check out theknot for what types of flowers you can have in your chosen season, look at bridebox for a guide to every season, and check out photos on pinterest to get some great ideas for what you want.