Once you have booked your Tulsa wedding venues and you start planning the details of your wedding, what to wear on your feet with your dress is another decision to make. So many decisions….so little time! It seems that any decision no matter how big or small can be daunting at any point in your wedding planning process. Don't get discouraged though and tackle this decision like you do everything else, one step at a time! There are probably three categories your shoe options will fall into: boots, flats, or heels. Check out this pinterest page  and brides page for some pics on shoes.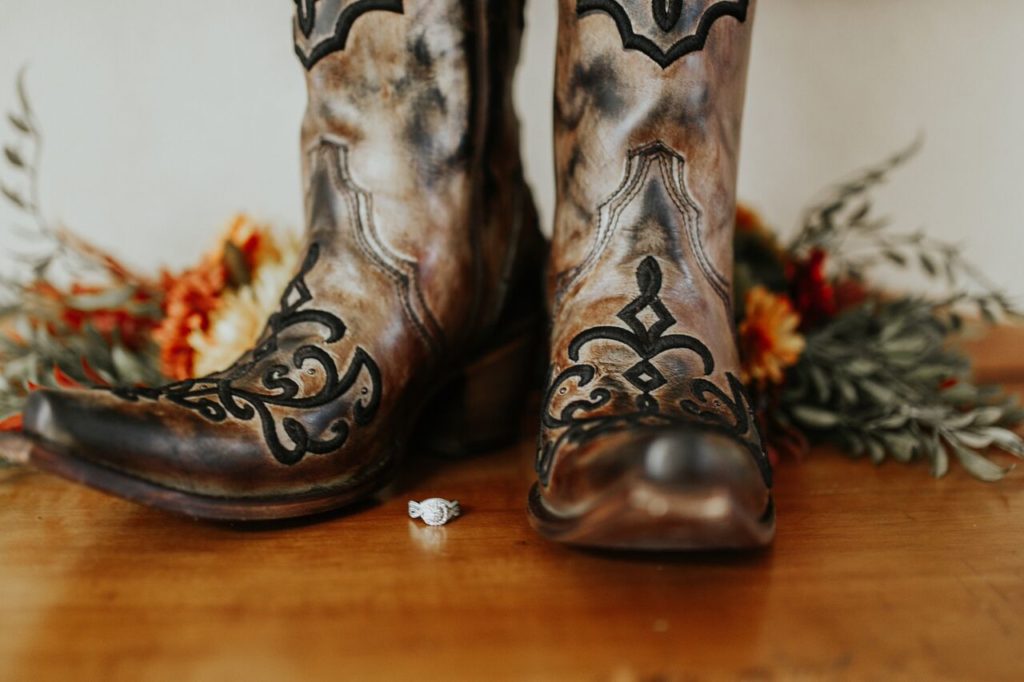 Boots
Boots have vastly become popular at weddings at many Tulsa wedding venues. Of course, if your wedding is barn style or even outdoor, boots are a terrific option. Many Tulsa wedding venues that are barn style are seeing this trend. The most popular boots for weddings are cowboy boots. It's that extra special attitude to have cowboy boots on under your beautiful wedding dress. It definitely adds a sassy spark to your attire. Whether you are a  cowgirl for real or just like boots, wearing them with your dress is a stylish twist to your day. Besides style, cowboy boots can add comfort to your attire and help you enjoy the day more with your feet firmly planted on the ground. Hiking up your dress is no problem when you know you have your trusty boots on underneath. You feel ready to take on anything and powered to handle your important day. Cowgirl isn't just a fashion, it's an attitude!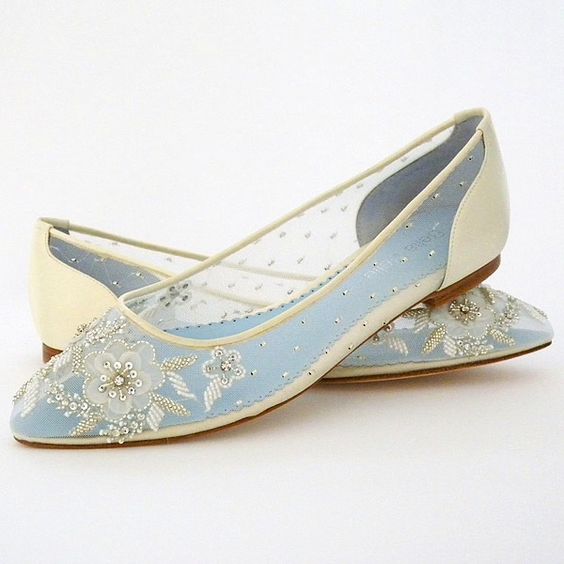 Flats
There are many reasons to wear flats under your wedding dress. Comfort would probably be the main reason. Being practical on your wedding day may not be your first choice but at the end of the day, your feet will thank you. And of course, you can be just as stylish and trendy with flats. There are so many choices to choose from and there is sure to be a good choice out there for you. Another reason to choose flats for a bride could be to not tower over her groom if he is on the shorter side. Most women don't want to be taller than their man and are happy to choose flats.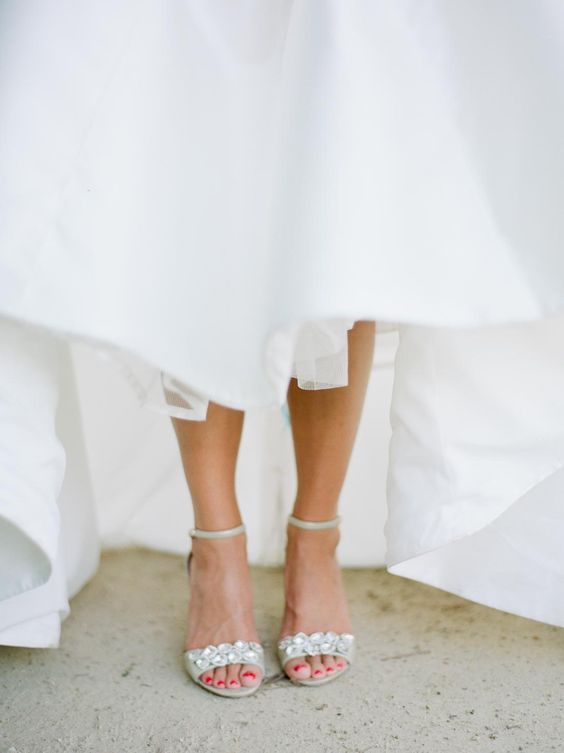 Heels
A classic for your wedding dress is definitely heels of some kind: pumps, strappy, trendy are all great choices and unique to each bride. A white pump is definitely a classic choice and has been around for decades. Sexy, strappy heels are also a great choice! The style of each wedding dress will definitely determine the type of heel you want. Wedding dress shapes and materials help to determine which type of heel would look best. Choosing heels for your wedding attire will booster your confidence and make you feel stylish and sexy and confident in your look. Check out this site for some ideas on your heel choice.
Whatever your choice, it will probably be unique to you and to your wedding look. Go with your personality and what represents you the best. This is the day you want to look and feel your best so adorn your feet with confidence and style!