Tulsa wedding venues get to see many beautiful brides go through their doors. It is always fun and exciting to see how each bride prepares for her big day. Many brides choose to do their own hair and make-up and stick with the familiar. But many other brides like to hire someone to do it for them for their special day. It may be someone they use regularly or someone who specializes in hair and make-up just for weddings and other special events. There are pros and cons to both avenues.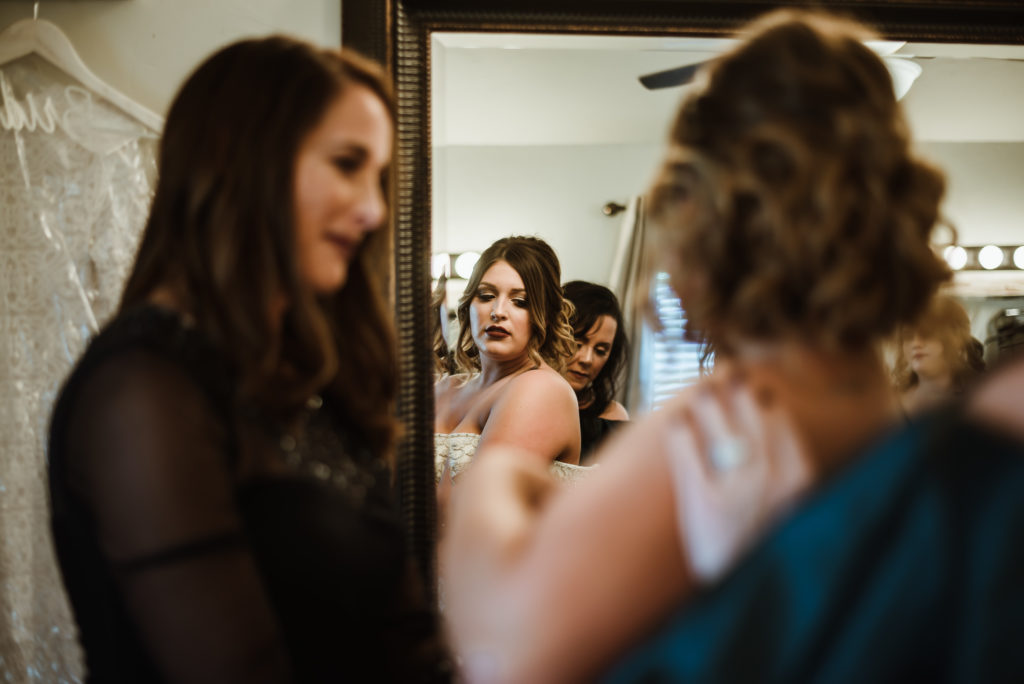 Advantages
There are some very good reasons to hire someone to do hair and make-up on the wedding day. One reason is that the pressure is off of the bride to do this task and it puts it on someone else. This can help tons. It is one less thing for the bride to stress over. She can sit back and relax and let someone else make her into the beautiful bride of her dreams! This brides.com article nails it for a stress-free day! Another advantage is that the specialist will bring all the make-up and hair products so the bride doesn't have to worry about bringing all of that. That is if they are coming to the venue to do it. Sometimes brides choose to go to the salon and have it done there and that is a great option as well. Either way, someone won't have to worry about bringing all of those supplies to the Tulsa wedding venues. Another great advantage is usually a hair and make-up specialist will more than likely do a better job than the bride would on herself. Since that is what they do professionally, it is highly likely they will make the bride look and feel better then she would be able to do herself. This is one day when you want to splurge on your looks and go the extra mile! Another advantage is that if you are doing it for your bridesmaids as well, they will all have the same look if that is what you are wanting.
Disadvantages
There are a few disadvantages to this option though. One would be the cost. Sometimes this can be a costly add-on if you are trying to stay on a strict budget. And especially if the bridesmaids were also going to be included in the plan. Another drawback is scheduling. Sometimes it can be hard to find the person you want for your special day. You will want to book this person early if you have a favorite you are wanting to use.  (Check out this blog at loverly on scheduling.) The last disadvantage would be if for some reason you weren't happy with the job they did. This would be most unfortunate. The best thing to do to avoid this would be to do a practice run. Most include this in the price to ensure everyone is happy on the big day!
Whether you choose a stylist on your big day probably depends on your personality. Some people like to do it all themselves (check out this article in cosmopolitan) and others like to have a little help. Whichever you choose, make sure it is the right choice for you and make sure your Tulsa wedding venues can accommodate!