You are newly engaged and starting to plan your wedding so you begin to look at Tulsa Wedding Venues. One of the first questions you should ask yourself is what type of venue do you want your wedding in? Your wedding venue will determine the ambiance and style of your wedding and how your special day unfolds. There are many choices and many things to consider, so the choice will boil down to your own personal style and desires. There are many choices among Tulsa wedding venues but today we are going to look at the advantages of a barn/farm wedding.
Barn Weddings are a Popular Choice
Barn weddings have increased in popularity in the last decade or so. They are popular for many reasons. One of them is because they are unique and picturesque. It is great to escape the city and go to the country for your big day. Farms and barns are distinctive and beautiful in themselves and they can provide the perfect backdrop for your perfect day. Pinterest has done a lot to promote the barn wedding industry. Brides can go to Pinterest to find truly inspiring and one-of-a-kind ideas for their perfect barn wedding.
The Barn's Natural Beauty
A huge bonus of a barn wedding is the natural beauty of the barn itself. With most barns and their natural beauty, not much other décor is required. Simple can be best and less is more. Barns provide large spaces and high ceilings that add to the beauty. Also, their rustic charm and natural features can cater to most any style from more country to a little classier such as shabby chic. Most any color and themes can blend and compliment the barn. The large space and high ceilings are also an added bonus.
Comfy, Cozy Barn
The barn also holds appeal for a more casual wedding mindset. The country touches and matchless views of the outdoors provide a peaceful and relaxing atmosphere. The fresh air is also inspiring. The barn is more comfy and cozy than a hotel or other venue and is definitely less traditional. You can also have more flexibility with your reception and food. You can go the formal catering route with a sit-down dinner or buffet line or you can also do something homier like grandma's cooking. Anything goes really which is the best fuel for creativity.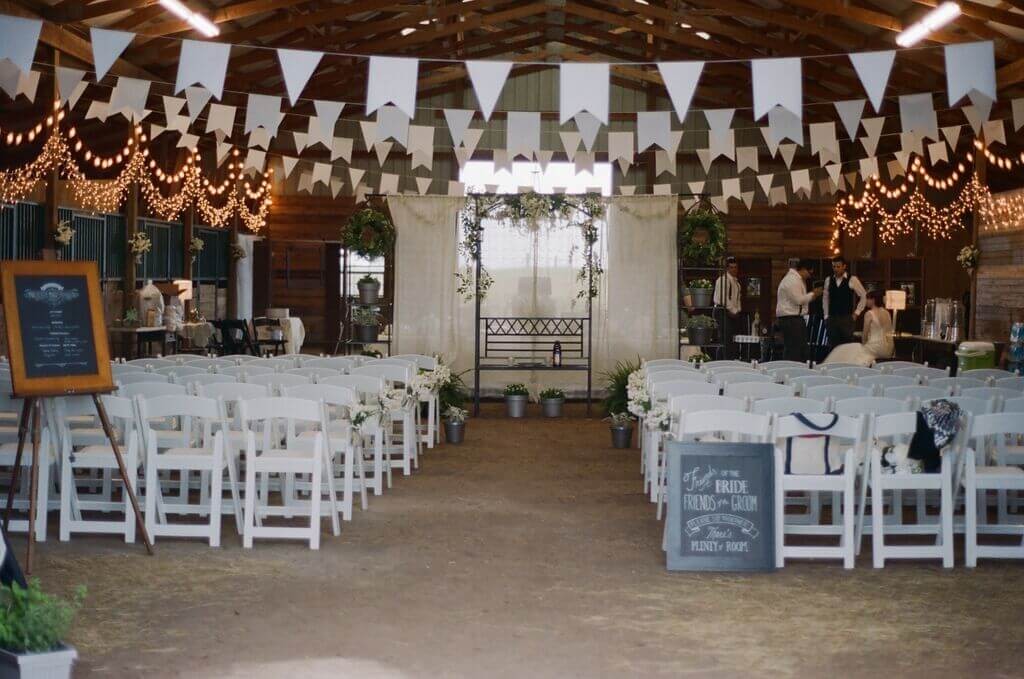 So when you are looking at Tulsa wedding venues for your wedding, don't overlook the popularity of the barn venue. It is perfect for the country gal and also for the gal that just loves the country. Also great for the bride who wants to do something different and put her own special signature on her wedding. There are many great barn venues across Oklahoma and the US. There are also many websites that advertise only barn venues such as Rustic Bride and other wedding sites such as Wedding Wire and The Knot have their own section for barns and farms. With the pressures and stresses of a wedding, the barn wedding creates a peaceful and refreshing atmosphere for the bride and groom and helps them to relax and enjoy their big day!