In many Tulsa wedding venues, they allow the happy couple to supply their own food for the reception. There are many advantages to this freedom which is why more and more Tulsa wedding venues are getting on-board . Besides saving money which is the main advantage, it also allows for flexibility and actually, more variety. You will have much more freedom to be creative and plan a wonderful spread for your family and friends! The task can be a little daunting, but here are some good ideas and tips that should help from super-weddings and do-it-yourself-weddings.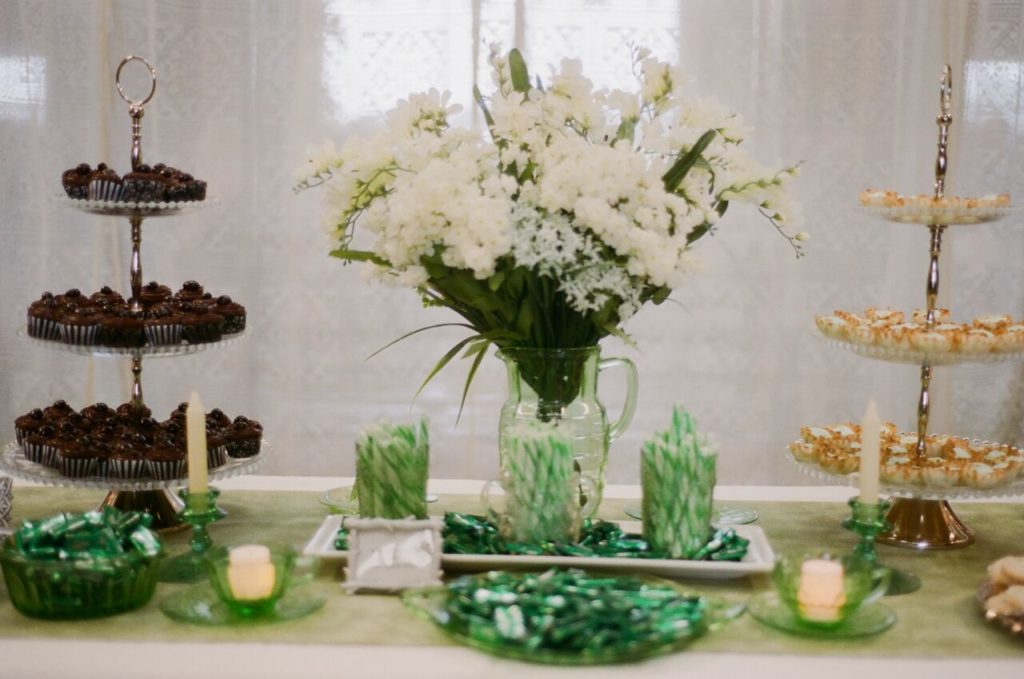 Save Money
Saving money is the number one reason that couples choose to supply and serve their own food at their reception. Therefore, it is much cheaper to buy and make your own food than to have it catered. You can actually prepare and cook food, or you can also opt to get wonderful party trays that are ready-made. To accomplish this task, you will need to have a pretty good count of who will be attending the reception so you can plan to have enough food. Following is a handy website that help with calculating the amount of food needed. But with the money you will be saving on not having your wedding catered, it is worth the extra effort!
Presentation
Another thing to think about when planning and supplying your own food for the reception is the presentation. This is where you can get creative and do something really special. You can use you family's beautiful serving pieces to make some great displays. It will also add special meaning to having these beautiful pieces on display for everyone to admire. Beautiful glass dishes, china, and antique pieces give it that special and unique touch. Consequently, you can create a really beautiful and delicious dinner and dessert buffet that would be unique to your own personal style.
Variety
Lastly, supplying your own food at your reception also gives you the freedom to have more variety. You are not locked into the caterer's offerings. You can have more than one main dish and choose as many sides as you want. It will also allow for an exceptional dessert spread with many different and beautiful desserts. It will not only be pleasing and beautiful to the eye but also satisfying to all dessert lovers!
So if you want to supply your own food, make sure you pick one of the Tulsa wedding venues that will give you this freedom. And remember, when planning your own food for your reception, the main thing to remember is to let it be a reflection of your own unique wedding style. If you want that down-home feel, have some down-home, country cooking. If you want it to be more vintage, use your antique serving pieces to display all that wonderful food. Let your food reflect your style!