Many Tulsa wedding venues work with wedding coordinators, but If you do not have a wedding coordinator, then a point person besides the bride is invaluable on your wedding day. It can be your mother, friend, relative, bridesmaid, or any person you can rely on. The bride needs to be focused solely on getting herself ready and not all the other details of the day. She needs to be able to relax and enjoy her prep time with no added stress. Therefore, a point person can provide that for her. This person will be taking care of all the wedding day details so the bride doesn't have to. Consequently, the point of contact person will be the point person for the venue, the caterers and vendors, and will also meet the bride's needs on her special day.
Venue's Needs
At most Tulsa wedding venues, the venue will need someone they can be in contact with on the wedding day. They will not want to disturb the bride with the necessary details that go along with renting a venue. The bride will line out ahead of time what she desires from the venue, but there are always things that come up on the day that needs attention.
First of all, there may be last minute set up and decoration questions that need to be answered as well as questions about timing for the ceremony and reception. Having a point person helps the venue perform its job without stressing out the bride. Also, another major reason to have this point of contact person for the venue is because after the bride and groom have their big send off, the venue will need to know who to go to for clean up and departure.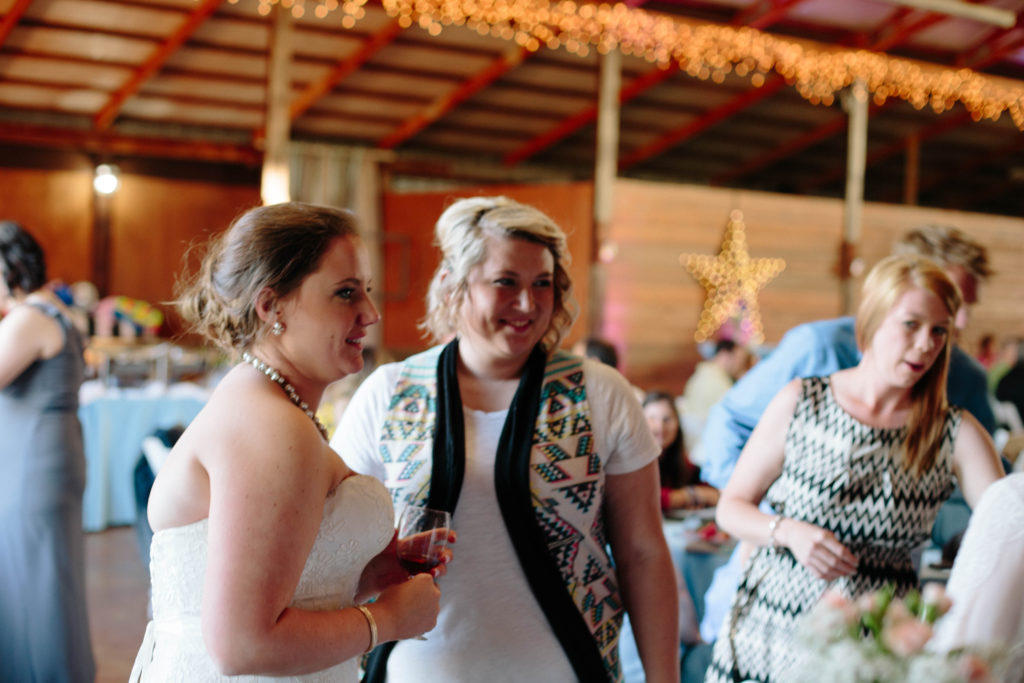 Vendor's and Caterer's Needs
The point person is also necessary for the caterers and vendors. The caterer will probably have last minute questions or decisions to make on food and beverage set up and serving. There will also need to be someone available to meet the vendors for wedding day deliveries. Having a person to help with the deliveries of the flowers, wedding cake, and other vendor deliveries will help make the day stay on schedule. Most of all, this person will need to have the brides vision for the day so she can make those last minutes decisions that pop up.
Bride's Needs
Lastly but most importantly, this person will need to make sure the bride's needs are met on her big day. Being there for the bride to relay information to other people and to take care of any last minute details that have been overlooked will be invaluable to the bride. As a result, the bride will then be able to rest easy knowing that someone has her back and is taking care of the wedding day details so she doesn't have too. The point of contact person will confer with the bride for some unanswered questions but should also be able to make split second decisions with confidence.
Having someone available as a point person is invaluable on your big day. Most of the time, this person will be a family member or friend who is more than willing to help. If you don't have a point person on your team, some Tulsa wedding venues can provide this person for the day for an additional fee. Though it may be an additional cost, it will be well worth it to make your day go smoothly and stress-free!