At Tulsa wedding venues, we all want to say: Congrats on your engagement! Take a moment to let the excitement sink in! We at Tulsa wedding venues are so excited for you!
Now it's on to the next (also very exciting) task, asking your friends and family to stand beside you on your big day as bridesmaids. This is a big commitment on both ends, and most people typically "pop the question" with one or two small gifts.
Recently we discovered Greetabl Bridesmaid Proposal Boxes – a super cute, customized gift that you can build online in a few clicks. You're already busy enough now, so no more buying all the pieces and putting your bridesmaid gift box together yourself! Let's go through all the important components of a bridesmaid gift box, and why Greetabl is a perfect fit.
What Makes an Amazing Bridesmaid Proposal Gift?
Bridesmaid proposal gifts can (and should) vary from person to person. But there's no denying that the small, super-personalized gift box has emerged as a clear favorite among most brides-to-be and their BFFs.
These usually consists of a few small gifts, some photos of the bride-to-be and their bridesmaid-to-be, and a sweet message about how much their friendship means, and why this person is being asked to fill this important, exciting role.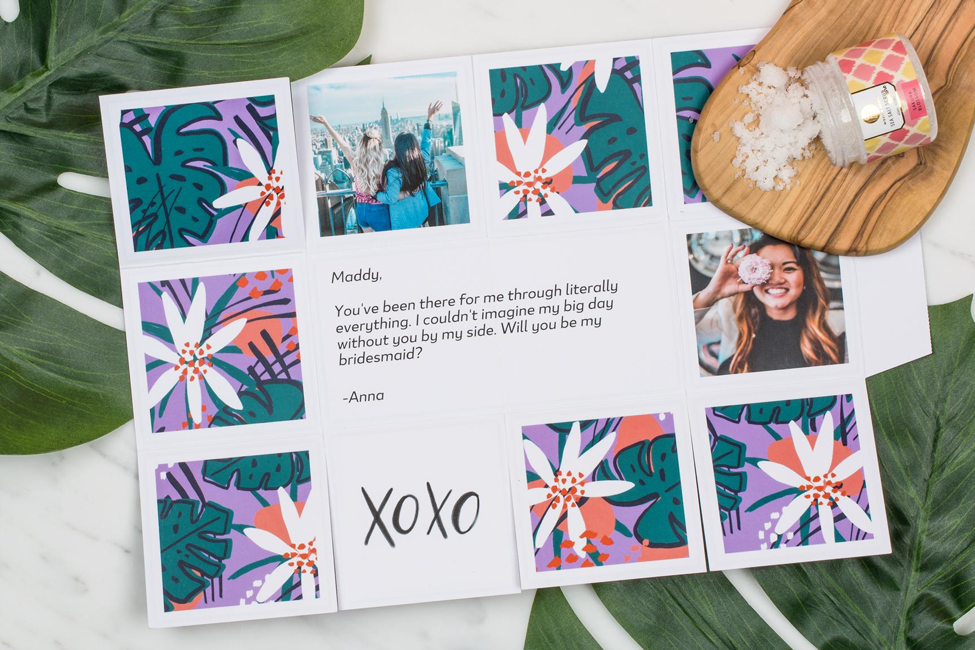 How Greetabl Works
The best thing about Greetabl is that it combines all the things you would normally include in a bridesmaid proposal box! And instead of putting it all together by hand, you get the sentimentality and cuteness in just a few clicks! It's a total win win.
Here's how it's done:
Choose from tons of cute prints to decorate your gift box with. Our faves for bridesmaid proposals are Squad Print, BFF Paradise Print and Gold Confetti Print.
Choose an adorable gift or two to go inside. There are so many cute ones, but our favorite that is perfect for the bridal party is their Big Day Minimergency Kit – a cute gold bag filled with wedding day essentials like hair ties, bobby pins, band aids, and even spare rings!
Personalize the inside of your gift box by uploading your own photos and writing your own message. The photos can be torn out for your friends to keep, and you can even pull your them straight from Instagram!
Enter the addresses of all your future bridesmaids, and off they go! Greetabl takes care of all the printing, packaging and shipping for you!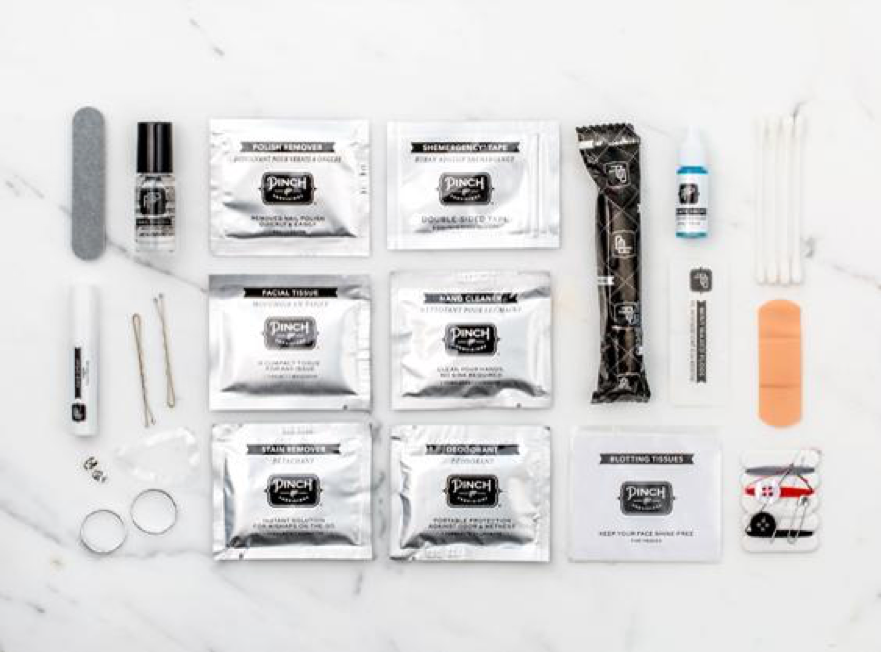 Good Luck in Gifting!
No matter how you choose to pop the big question to all your besties, just make sure it's sweet and personal. And adding a gift is never a bad touch. After all, you're asking them to stand by you during a huge milestone in your life – and you want to make sure everyone is in with all smiles from the get-go! When you book your favorite Tulsa wedding venues, you want your besties to stand by your side!
Guest Blog by Andria Wohlrab