At White Barn, one of Tulsa wedding venues, our number one priority is to help you have the best wedding possible! We also like to provide advice on planning your pre wedding events such as your bachelorette party.
We know that planning weddings and all the parties and showers can be overwhelming, but we want to help take away the stress and provide great options!
We're all in need of some well-deserved pampering, so why not host a spa and wine night? This is the perfect way to celebrate your bride-to-be and spend time with all of your best friends.
Plan a special girl's night in over some relaxation, pampering, snacks and delicious wine! Pick a date, send the invites, gather all the spa essentials and check out these pamper party inspirations so you can plan the perfect intimate gathering with your best gal pals.
Set Up Pamper Stations
Before your guests arrive, set up stations to pamper each guest from head to toe. You can incorporate stations such as foot soaks, facials, and mani-pedis, but feel free to get creative with it and do something you know you and your girls will love! Don't forget to include all of the tools and towels necessary for an optimal experience.

Create the Ultimate Spa Atmosphere
You can't forget to create a soothing ambiance for your pamper party. Start by dimming the lights and playing some relaxing music. Next, gather the right decorations and pampering essentials to turn your home into the ultimate at-home spa.

Put Together a Light Menu
Serving food and beverages is essential to any get together you host. Serve up a light platter of food like a charcuterie board, cucumber sandwiches and a plate of fresh fruit. Don't forget to pair your yummy treats with some wine and bubbly to complete the perfect girls night in.

Blind Wine Tasting Activity + Printable Wine Labels
After all of the pampering is complete, share the love of wine and your besties with a mini wine tasting activity. This activity requires 4+ people and a bottle of wine from each participant. First, download the wine tasting scorecard. Pour each wine into enough glasses for each person to try. Have your guests taste each wine and use the wine tasting cards to rate it and describe it in one word. You also get to guess which person brought the wine. Whoever brought the best rated wine wins!
Don't forget to try out these adorable lockdown spa night wine tags to attach to each wine bottle!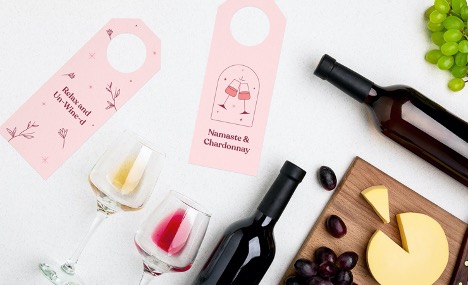 Nothing is better than getting together with your close girlfriends for a relaxing night in. Whether your gathering is for a special bachelorette party or just an excuse to spoil your bride-to-be, a lockdown girls spa party is the perfect plan!
Tulsa wedding venues like to provide information and options not just for your wedding day but also for all the other events that go along with your big day! So check out all of our blogs and ideas that Tulsa wedding venues has to offer!
Guest Writer – Madison Smith, Siege Media