Looking for something different in Tulsa wedding venues? How about choosing a barn wedding venue! Barn weddings are increasing popular for loads of reasons. One of the reasons is that you can do a lot of different and festive activities that you wouldn't otherwise be able to do at a regular wedding venue. In addition, barns are usually surrounded by large acreages which provide the perfect setting for extra fun activities. Some of these activities can be hayrides, bonfires, and yard games.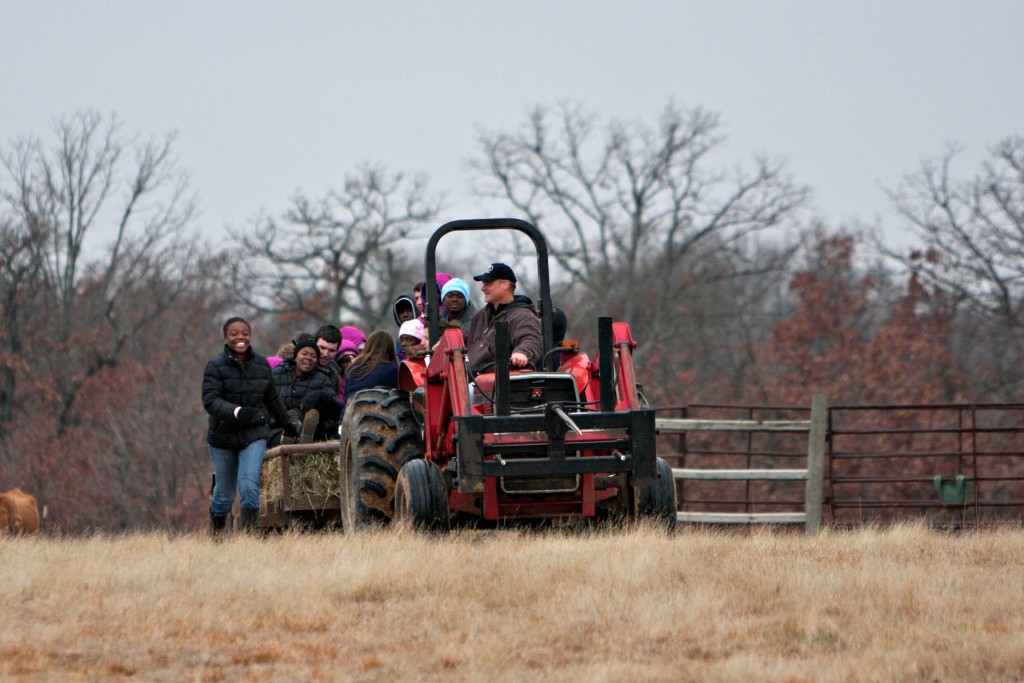 Hayrides
Hayrides are a great addition to any celebration! How fun is it to have a hayride available to take the wedding party on a fun ride through the woods? You can even bring the bridal party to the ceremony in style in a hay wagon! And after the ceremony is over and the reception begins, you can have the hayride ready to take your guests on a relaxing ride in the country. It's a favorite with children and can be enjoyed in the day or night time. Therefore, adding a hayride to your wedding will make great memories and pictures for your special day!
Bonfire
Having a bonfire during your reception celebration provides a comfy, cozy atmosphere for everyone. In addition, it's a great place to fellowship with the other guests and take in the beautiful scenery. As a result, some people might even break out their guitar and start singing songs. And for added fun, you can have marshmallows for roasting and all the ingredients to make s'mores. A country wedding can be made complete with a bonfire at the close of the day!
Yard Games
Take advantage of all that extra space and fresh air and put out some yard games for your guests to enjoy. Consequently, they can provide hours of entertainment for everyone and for kids of all ages! A country, timeless favorite is the game of Horseshoes. Also a new game that has swept the country is Cornhole. You can even customize your Cornhole boards and bags with the bride and groom's initials like this one on Etsy! Another new game is Yardzee which is like Yahtzee except in super-sized! Finally, add some international flair to your yard games with Croquet and Bocce Ball.
In conclusion, when you are searching through Tulsa wedding venues for the perfect venue for you, keep the big picture in mind. Think about adding something extra special for you and your guests by picking a barn venue. The barn venue will provide you with unique opportunities and activities to make your wedding stand out. Hayrides, bonfires, and yard games are great additions that barns provide that you can't do at other Tulsa wedding venues.