Tulsa wedding venues love hosting weddings for their couples. But before the couples actually come to their choses Tulsa wedding venues for their Big Day, they will have many other celebrations. One of the main events before the wedding, is the bachelor and bachelorette party. The guys usually don't need a lot of definite plans for their bachelor party but the bachelorette party is usually one that requires more planning and creativity. Let's take a look at some great ideas for this event.
The bachelorette is your last big party before your big day, so you definitely want to spend it creating lifelong memories with your best friends. To help you out, Zola has made the perfect printable games to get your party started!
What's On Your Phone? Game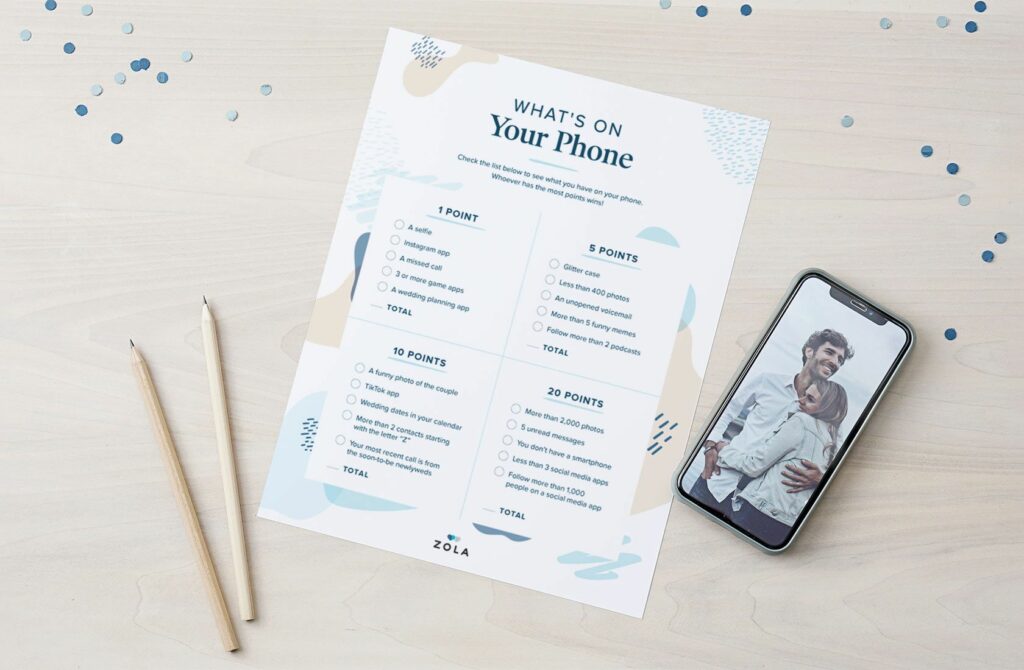 Who has 2,000 photos on their phone? Who's sporting a glitter phone case? To play this fun reveal game you just need the printout, a pen, and phones. Prizes are great, too!
Have each guest go through their checklist to mark what applies to them and whoever has the most point wins!
Bachelorette Photo Challenge Scavenger Hunt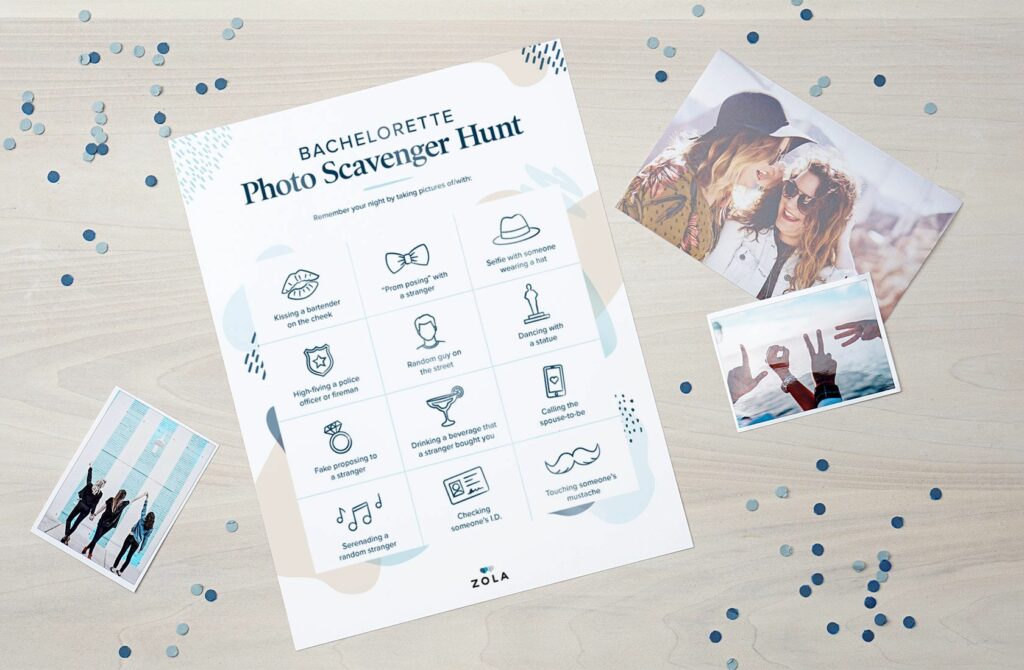 Give each guest a scavenger check list and send them off to compete. Guests can play individually or in small teams, whatever you like! Just make sure to give them a time limit, and whoever returns first with the most photos completed wins. This game is a great way to break the ice and get everyone out of their comfort zone.
Bachelorette "Drink If…"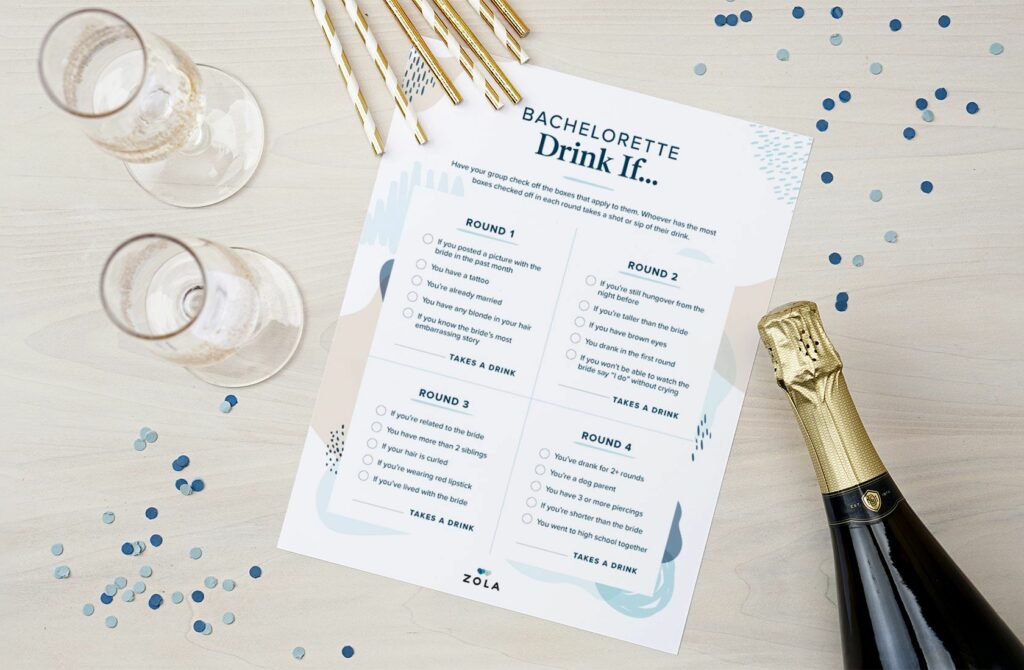 Everyone gets a gameboard, a pen, and their favorite drink. Then you play a round at a time and each player marks what they've done. At the end of each round, whoever has the most marked takes a shot or drink!
Day at The Beach Photo Booth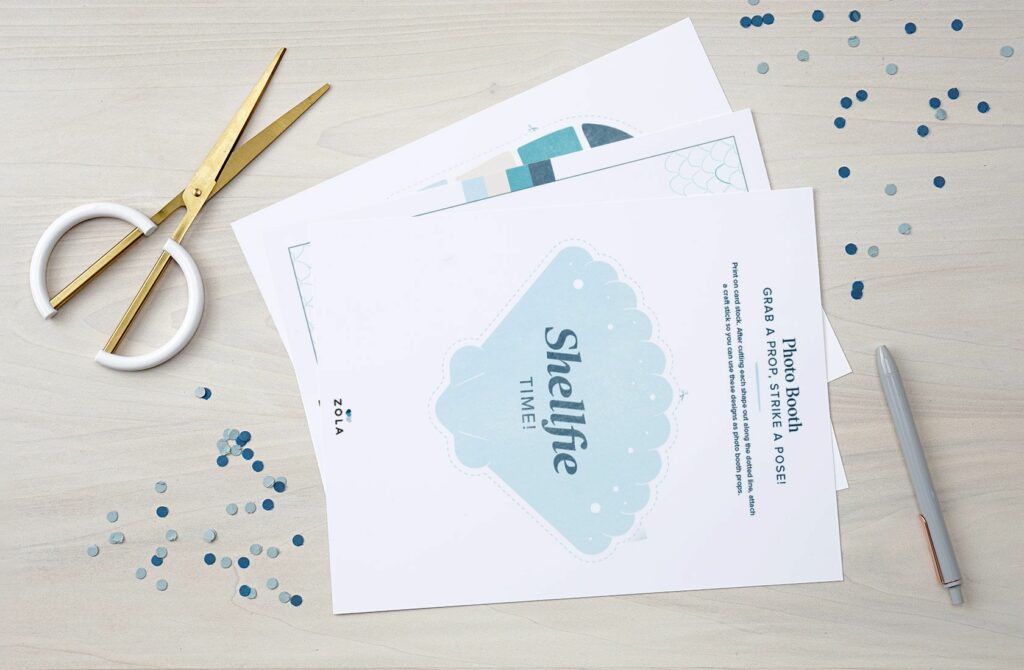 Everyone loves a photo booth! Build a "shellfie" station with these printable props for a beach-themed photo-op.
Ring Party Door Sign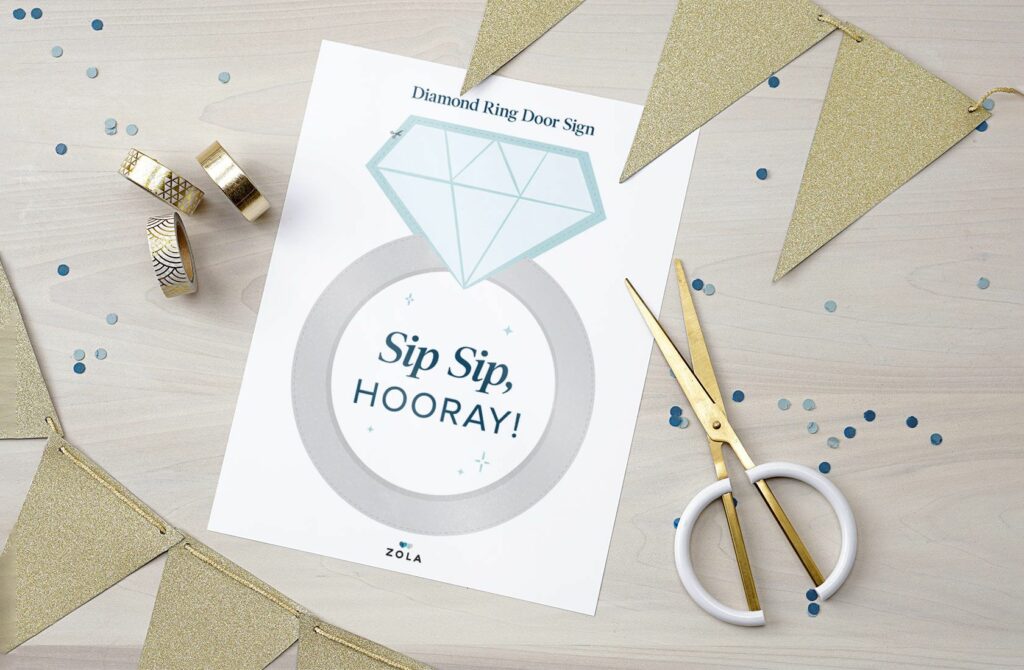 It is your last fling before you get the ring, so make sure your guests know to look for something sparkly! Especially helpful if you're hosting the party somewhere most guests aren't familiar with.
We have laid out some great ideas and resources for a wonderful and memorable Bachelorette Party. The great thing about any of these is that you can take them and make them your own. They will provide great memories for years to come. Tulsa wedding venues wants all of their couples to have the best day of their lives, but we also like to give you ideas for all the events leading up to the Big Day! Enjoy the journey!
Guest Blog Content and Resources provided by Briana Marvell, Siege Media