There are many types and styles of Tulsa wedding venues. Some are more formal and classic while others lean towards the rustic and casual. Most of the Tulsa wedding venues that lean towards the casual are barn-style venues. These venues lead to a more rustic and country style and feel. This style is very popular and can even be timeless. There are many décor ideas that can help enhance and achieve this style. Let's look at a few ideas and products from Details and Decor!
Details and Décor is an online store that offers premade and custom items for decorating your home or for planning for that special occasion! You can have unique, one-of-a-kind décor for your wedding, shower, or engagement party!
If you are looking for some unique décor ideas look no further! There are many designs and styles that Design and Décor has to offer. For something rustic and timeless, the vine and wire décor at Details and Décor are probably the perfect match for you. They create garlands, napkin rings, chair decor, signage and more! They are all handcrafted from dried natural grapevine or wire. The garlands can even be custom made in just the length you need. And here is an extra bonus! They are reusable too! You can use them for other special occasions like a baby shower or an engagement party!  And the cake toppers can even be customized in your initials. How adorable is that?!!!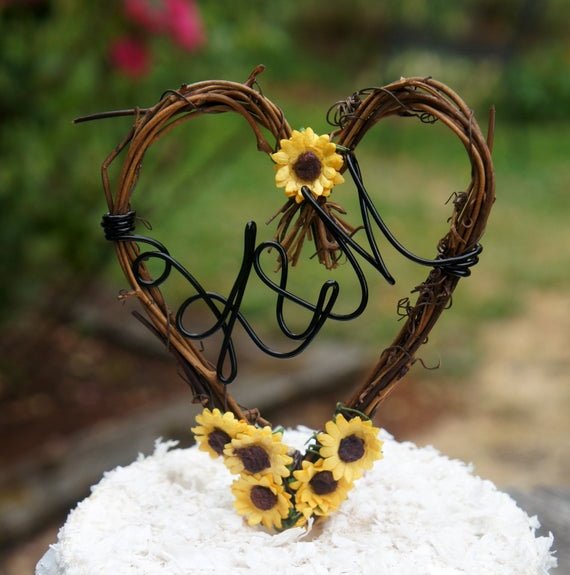 While the bundled packages include accents for walls, cake, tables, you can also order a la carte to suit your needs. There are many options to choose from. Sunflowers, greenery, roses , daisies, or custom flowers are also available for garlands and cake toppers so you can make it your own.  The folks at Details And Décor will happily customize a creation for you too if you send in a request.
If you have already set the date and secured a Tulsa wedding venues, you are ready for the next step of deciding your personalized wedding décor! Go over to their website and see all they have to offer! See their awesome stuff here: Design and Decor.